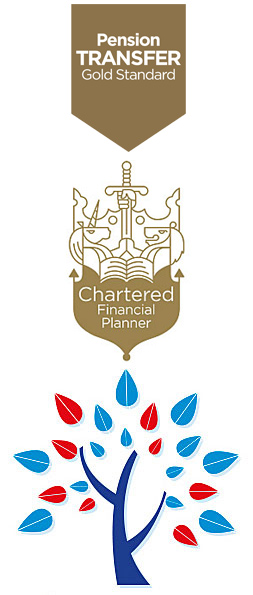 Kent Insurance Services Ltd
Kent Insurance Services Ltd has risen from the ashes of Kent Insurance Services, which had operated since 1980. Gary Friel is now in the driving seat and has a commitment to continuing the fine reputation of delivering personal, bespoke and truly independent financial advice.
Chartered Financial Planner
Chartered Financial Planner is the industry's gold standard for firms of financial planners. It involves a commitment to continuing professional development and adherence to an industry standard Code of Ethics. You can view the Code at http://www.cii.co.uk/code
When you use a Chartered adviser, you are dealing with a proven professional. The CII is empowered by the Privy Council to award Chartered status, and the award is only made in deserving cases. While Chartered titles are steeped in history, they remain the benchmark of professional excellence and integrity. Only the UK's premier financial planning firms qualify for Chartered status.
Having achieved Chartered Financial Planner status, Gary is well placed to offer professional and impartial advice on a whole host of financial matters.
Adding value to your finances and clarity to financial services
The aim of any financial advice should be to add value to your circumstances and help you achieve your goals. Financial services as an industry has not exactly showered itself in praise over the years and can certainly be accused of perpetuating an aura of complexity and suspicion.
Gary's forte is to cut through the sometimes inherent and often confusing technicalities by explaining things in a clear and understandable language to enable his clients to reach sound, informed decisions on their finances.
Kent Insurance Services Ltd is authorised and regulated by the Financial Conduct Authority. Financial Services Register No 779041